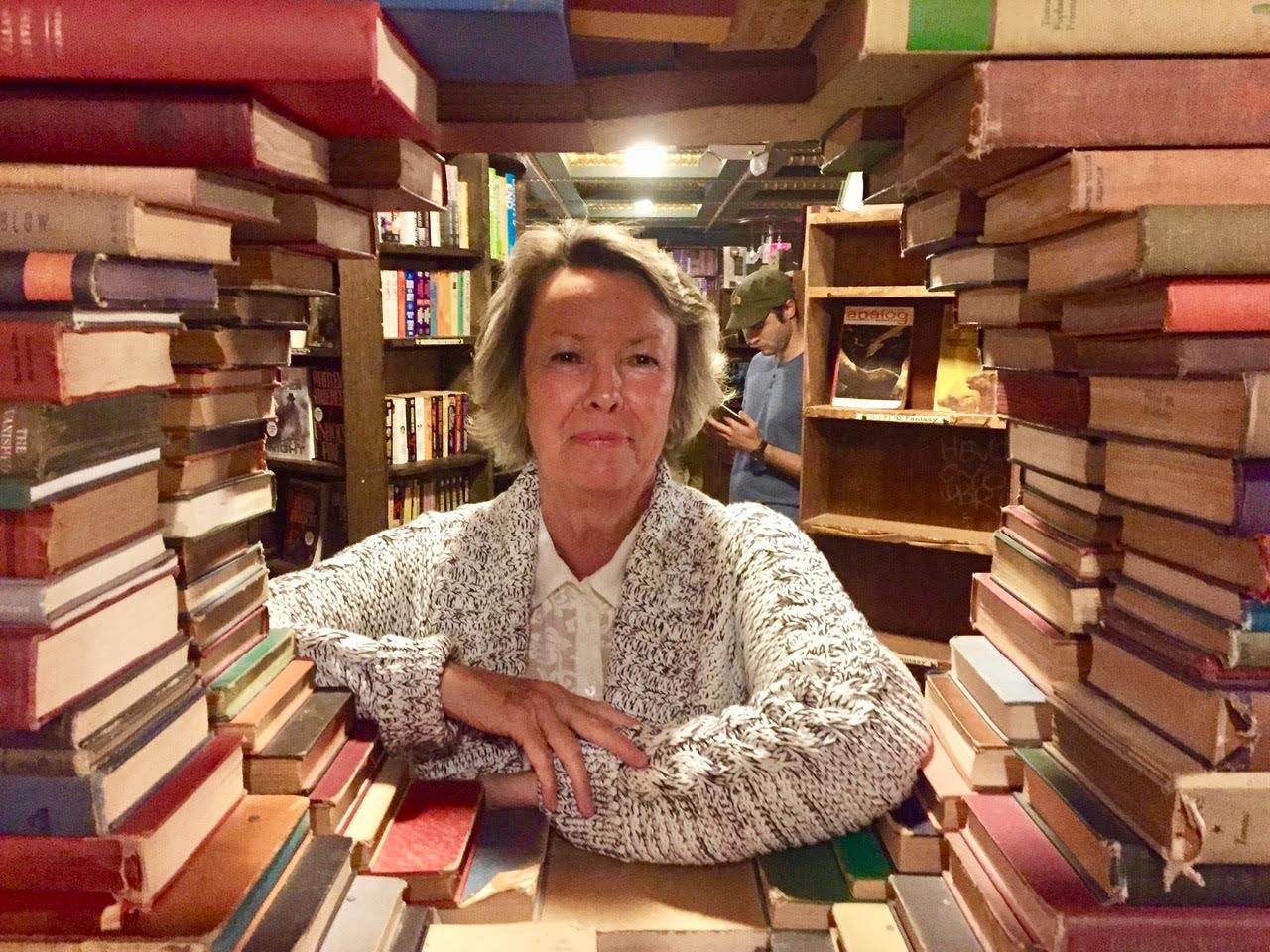 NICOLA SCOTT
I was born into books. My father was a short story writer, collected by the Russians, a people with a passion for the short story. As a child, I thought our house was built of books. My mother was a journalist, filmmaker, newspaper editor, and publisher. Queen Elizabeth made her a Dame of the Royal Empire for her services to literature.
After studying English Literature and Anthropology at Victoria University in New Zealand, and getting a diploma in news journalism from The National School of Journalism.
I worked on New Zealand's highest rated TV show, "Country Calendar", still on the air, 40 years later, and 14 years in TV production in London with BBC TV, Thames TV, Channel 4, ABC News and "Good Morning America," on 200 hours of programs -- documentaries, news, political shows, medical, consumer and legal shows. I also worked in the cutting rooms, researching, writing, directing, producing, with several British Prime Ministers, Prince Charles, and Sheikh Yamani, then described as the world's most powerful man, head of the OPEC oil cartel.
I was also a publishing editor with Cape Catley on a range of books, from limericks to gardening, astro-physics to Maori history and in London, I was a print journalist with the English national magazines, "Over 21", "Honey" and "Company" covering medical, consumer, science futures and political subjects. I am passionate about language, Nothing beats a story superbly told.
Going through my manuscript Nicola would say, "This is great, but you can do more!" Her excitement reminded me why I'd taken on this huge project in the first place. Her love of detail and complex characters inspired me to dig deeper to bring people into sharper focus. She's a tenacious seeker after the truth, always looking for the lighter moments to off-set against the roller coaster years, which were New Zealand politics under Prime Minister Norm Kirk. I would love to work with her again!
-DR MARGARET HAYWARD, Professor of Political Studies, author of "Diary of the Kirk Years" published by Cape Catley and international Judge of miniature roses.
Nicola cares as much about my work as I do, which is amazing. In every scene she would ask, 'Why are we here?' ' Where does this scene take us next?' And, above all 'Make me care'. She would say: "If I don't care about the characters or the story then I'd rather be off somewhere else, reading novels and eating chocolate". It was a thrill
learning how to hold her attention from the first to the last page. She is a superb editor and a very safe pair of hands to work with. I recommend her highly.
-WAYNE S. KURZEJA, JD, LLM, Entertainment attorney, historian, author of "Presidential
Parallels" published by Anabal Press and creator of 'Abracadabra'.
It's great fun working with Nicola. She works fast, breaking down "why" something doesn't work, in great detail, instead of just "telling me" it doesn't work. Thanks to her, I've now become a better listener and collaborator, which is immensely important in this industry. I now have the confidence and the tools to go anywhere I want with my story. It's such a pleasure to work with an editor who laughs out loud at my jokes and who is genuinely sad when things get tough for my characters. I can't wait to work with her on my next series.
-RYAN BRANDON, owner of RyTECHan Consultation. and creator of "Don't Mind Me".
ANNE DYER RODMAN
Employed in the film industry since my UCLA undergraduate job as assistant to legendary "King of the B's" producer Roger Corman, I have worked as a creative executive at New World Pictures, CBS Television, Orion Pictures, Longview Entertainment, and Phoenix Pictures.
In addition to leading development on film and television projects in a comprehensive range of genres, I supervised productions ranging from iconic sci-fi satire ROBOCOP to family favorite HOLES, based on the Newbery Award-winning young adult novel by Louis Sachar. Writers with whom I've collaborated include Steve Zaillian, Clive Barker, Jerry Stahl, James V. Hart, and Wesley Strick. I've spoken at numerous entertainment industry venues, including the Writers' Guild of America and the Galway, Ireland Film Festival.
I don't believe in one-size-fits-all formulas for screenplays (or anything else in life, for that matter).
I've worked with too many writers to believe that anyone with the vision, patience, and nerve to carry a story through to its end is going to believe in a universal story algorithm. Formulas are food for machines, but not for human creativity, in all its splendor, majesty, and weirdness.
"I worked with Anne Rodman at Phoenix Pictures when she was a Production Executive and I was the Sr. EVP of Physical Production. Anne is a talented passionate lover of film. She understands story and character, has great creative instincts, works extremely well with filmmakers, and listens to physical production executives. She truly is a wonderful person and collaborator."

-Louis Phillips, Vice President, Production, Focus Features
"Anne Rodman has proven herself to be a world-class development executive time and time again throughout her remarkable career. Top screenwriters in the industry have benefited from her keen story instincts, deep understanding of the ever-changing marketplace for scripted material, as well as her wit and wisdom."

-Gale Anne Hurd, Executive Producer, THE WALKING DEAD
"As a young executive on my first movie, RoboCop, Anne had to explain the purpose of satire and humor in the script to a senior partner who had not much use for either. Over the years I've come to regard her as something of a mind reader. She knows movies, she understands the writer's journey, and she'll step up and fight for best version of your project. "

-Ed Neumeier, Writer, ROBOCOP, STARSHIP TROOPERS